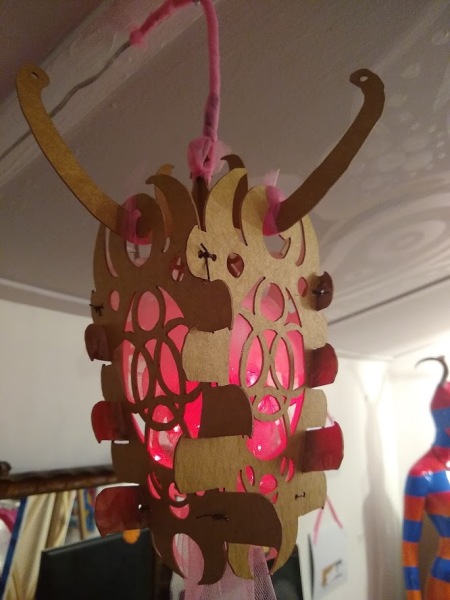 Kevin Woodson: Lantern Red
Autumn Lantern Starlight (Red) 2019 Matboard, tulle, USB fairy lights These mini-lanterns are the result of years of cutting and adorning paper sculptures for Autumn Lights Festival, the San Francisco Ritual Procession of the Day of the Dead, and a vast sea of paper art created since childhood. I'm primarily a flower painter, but my current work is on a trajectory that unites my painting with paper sculpture and adornments. These lanterns are one of the many treats, like a by-product, of my constant experimentation and growth.
$65
Last One!
OR
to buy.
This shop lists the following fulfillment options:
Free local pickup.
Shipping charges billed separately.