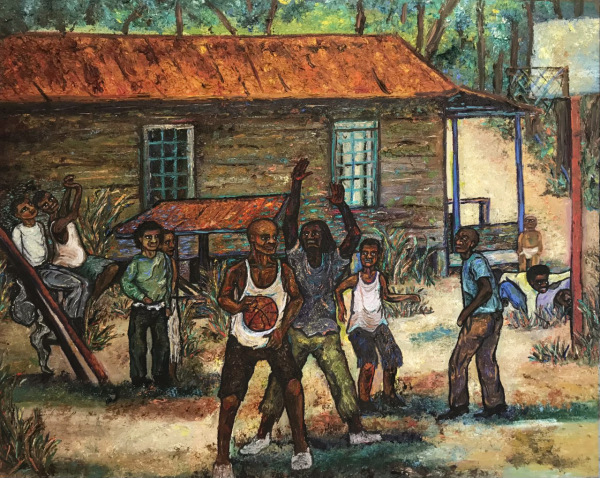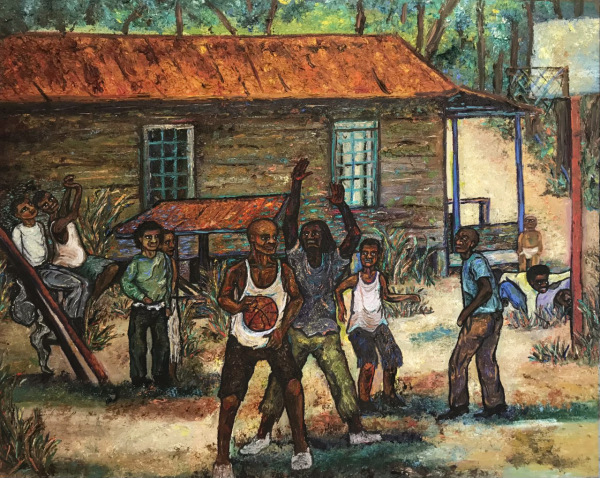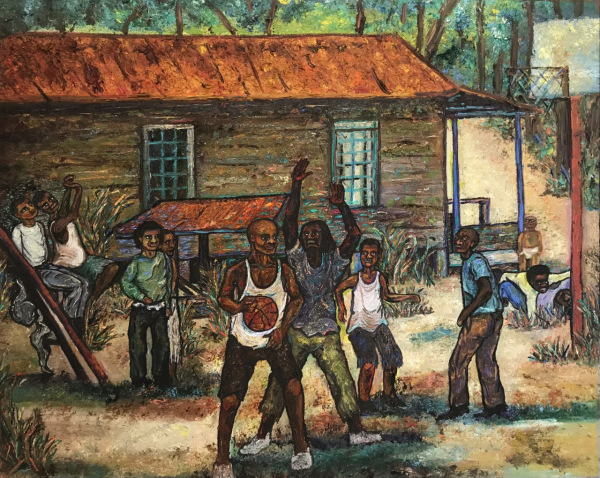 Half Court
24"h x 30"w oil paint on canvas, 2000, original
$2000
Last One!
OR
to buy.
Why do I have to register just to buy?
It only takes a second and we need your email and contact info for delivery. We are an artists run site and support privacy rights.
This shop lists the following fulfillment options:
Free local pickup.
Shipping charges billed separately.
---
About
---
Main Website
www.newmanesque.net
Bio
I have been represented by the San Francisco M.O.M.A Artist Gallery since 1996. Private collectors throughout Norway, France, Germany, England and Tibet have purchased selected paintings. My greatest joy is to share. My objective is to embrace the viewer by selecting subjects that portray the common denominators between people; to use art as a means of unification. To reach people is to feel their souls. That is my goal as a painter.
Shop Info
www.newmanesque.net
More items available from @SNEWMAN

---
Check out these other unique items created by local artists:

Sell your artwork with a free Artquarter Artist store. |
Register
a new account. |
Login
to an existing account. | Learn more about
free artists e-commerce stores
on ArtQuarter.
ArtQuarter is managed by
Studio 23 Gallery
2309 Encinal Ave Unit B Alameda CA 94501 • Billing by
Digifli
. Development by
Entexture
.
All images are Copyright © 2020 and owned by the respective creators. All rights reserved. No images may be used without the express permission of the copyright owner.